WE RECENTLY LAUNCHED OUR ONLINE COURSE: DOMINATING DIABETES
Do you struggle with pain?
Are everyday activities a struggle?
Has the problem been getting worse?
Are you frustrated with the pain?
Have you tried to fix the problem and failed?
Are you worried this will become a permanent problem?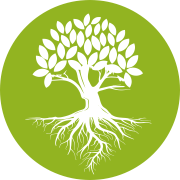 Discover The Root Cause:
Stop masking the symptoms and find the underlying problem that is causing the symptoms so we can fix it long term as opposed to chasing our tail.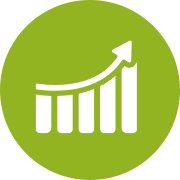 Increase Your Function:
Once we have you out of pain our goal is to make sure your body is functioning correctly so the same problem doesn't continue to come back.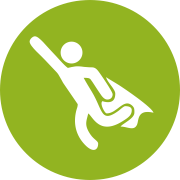 Be the Best Version Of You:
Every one of our patients ultimately wants to live a happier, healthier life. Whatever that looks like for you we will try to help you accomplish those goals.

The Chiropractors at West Functional Chiropractic can help
with all different types of conditions:
Low back pain
Auto accident injury
Shoulder pain
Workers Comp Injury
Neck pain
Disc Problems
Mid-back pain
Knee pain
Headaches
Arthritis
Sports injury
Plantar Fasciitis

What makes The West Functional Chiropractic so Different?
West Functional Chiropractic Wellness Center is like no other health care facility in the Gainesville TX region. You will find the largest range of services that deliver state of the art, evidence-based, natural health care in the area.
We believe that the power that made the body can heal the body. We see our job as putting your body and nervous system in a position to function properly. When that happens, the innate intelligence of the body takes over and gets you back to the pain-free, optimally-functioning state you are meant to be in. The body is designed to be healthy. Unfortunately, sickness and disease have become so common place in our society it seems normal, but the reverse is actually true. Sickness, pain and disease is the body's way of telling us something is wrong.
The exhaustive list of physical ailments we treat includes low back pain, headaches, neck pain, whiplash, shoulder pain, knee pain, plantar fasciitis, carpal tunnel and just about any other muscle or joint issue in the body. We are here to help you regardless of how big or focused your health goal is. Some people come to us to fix a problem they just woke up with, while others want to turn their whole life around. We meet you wherever you are in your journey to help you live the healthiest life possible.
We have helped thousands of Gainesville patients just like you get out of pain and stay out of pain with hundreds of five star reviews to prove it!
After being told to rest until the pain goes away, we were referred to West and it's been amazing. Not only do we finally have some answers as to what's causing the pain but a plan for healing and strengthening.
– Ashley
Dr West and the entire crew at West Functional Chiropractic are deserving of the highest rating I could give. They know their stuff, are compassionate about helping people feel better and are willing to go the distance for their patients. My only complaint is I wish they were open on Fridays, too!
– Martha
The staff is amazing! From the first phone call to the daily visits they all are professional and make you feel at home! I feel so much better already! Thanks To you all! I highly recommend this practice!
– Sandy
Dr. Jami and her staff are a dedicated and compassionate group! You are in great hands with them! I am a chiropractor in Texas and have had a few patients relocate to her area… she has taken great care of them!
– Kevin
How the Better Results Faster Plan Works
Stop masking the symptoms and get to the root cause of the problem

Schedule Your New Patient Exam:
Set up a time so you and your Doctor can do a thorough history and examination to determine the root cause of your pain.

Get a Customized Plan of Action:
Your Doctor will create a custom plan of attack to not only get you out of pain fast but to keep you out of pain long term.

Live a Pain Free Energetic Life:
Receive the care you need for your problem so that you can get back to the time where pain wasn't dictating what you could do.

Get in touch with us!
100 Kiowa Dr W #301 Gainesville, TX 76240
(940) 668-8755