Cecilia Harrell Licensed Massage Therapist in Gainesville, Whitesboro, Sanger and  Surrounding Areas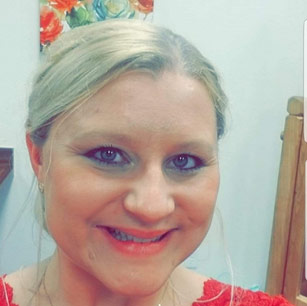 Hello, everyone calls me Cece I am a Licensed Massage Therapist and Cosmetologist. I am very passionate about my line of work and helping people enhance their daily life with massage. I use specialized techniques for each client to target areas that need attention. I have many certifications like, Lymphatic Drainage, Reflexology, Isolated/ Passive/ Active Stretching, Deep Tissue, Pregnancy, Hot Stone, Sports and Aromatherapy. I have been performing massage for almost 10 years and love my profession.
Outside of work I have 2 beautiful daughters Lillie, 10 and Allie, 6 that keep me busy and entertained. I also run the Callisburg Youth Cheerleading program for grades K-6th during football season. My husband Dusty and I are Green bay Packers fans which is my Sunday hobby. I love arts and crafts, painting, and Netflix.
I look forward to helping each client achieve their goals and become pain free and relaxed with each visit. See you soon.